Greg grew up in a printing household, with his father having started
The Delgen Press in 1957. He ran his first press at the age of 12 and he worked part time for the family business over the next 10 years.
He graduated from Rutgers with a Bachelor's degree in Business and Marketing in 1984. At the time, Greg partnered with his father
and proceeded to expand and modernize the business,
making it the successful business it is today.

Greg believes the key to Delgen's continued success is its flexibility.
"We are always available to our customers and are very accommodating
to their needs. Knowing that we can produce quality printing,
while providing exceptional service and turnaround, gives us the
confidence to produce any project on any deadline. We are dedicated
to long-term relationship development and management with the
goal of exceeding the needs of our clients. We continue to look for
ways to improve, grow and evolve; we look forward
to what the future holds."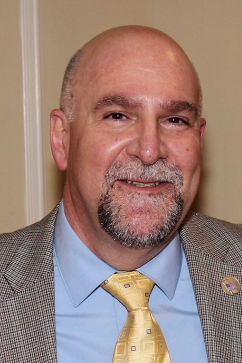 Call or email today and experience The Delgen Difference.
The Delgen Press has been providing high quality commercial printing since 1957.
We specialize in meeting our client's printing needs, whether large or small. Our company is positioned in such a way that we can provide prompt attention to virtually any
printing project. Whatever your printing needs are: simple one color or
complex process color printing, we're the perfect match!
With over 50 years of experience, combined with state of the art equipment,
The Delgen Press will give you superior printing with fast turnaround.
We deliver quality results while still maintaining highly competitive prices.

We take pride in getting the job done right-right on time and right on budget. Whether you are just starting out in a new business endeavor or looking to update your company logo we can help - call us today to discuss all of your printing & design needs.
We will manage your printing projects from start to finish for your one stop,
single source convenience. We can take your project from concept to completion
and assist you with any and all questions you may have. You will find that our
expert and experienced advice will save you time and money.